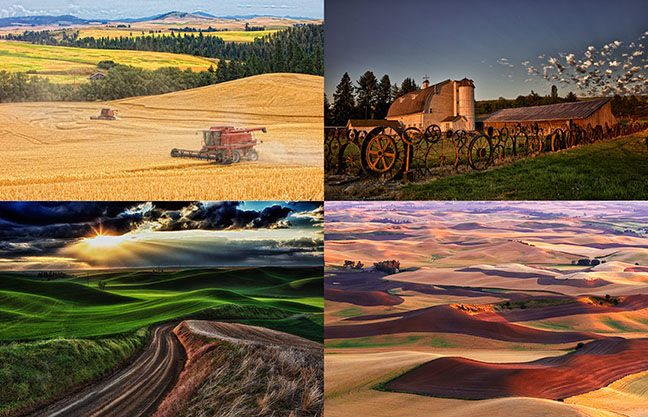 ARTIST STATEMENT
My journey into the amazing world of professional photography came to me well into life – and it was one of the greatest gifts I have received. Ever. The process of honing the technical mastery of my artistry – that which now turns what I first envision, then see through my lens, and finally massage into a powerful image that emotionally moves me and others to the core – literally gave me my life back. Let me explain.
I love people, and I've always been a natural at teaching. I began coaching and teaching at Walla Walla College in 1972 where I coached men's basketball and men's and women's golf. As my tenure grew, I received my PhD and then served as the department chair of the college's Health and Physical Education Department for 24 years. Academia suited me and the beautiful Walla Walla Valley in southeast Washington was a uniquely special place to raise my children with my wonderful wife, Lynda. Life was not only good, it was great!
And then tragedy struck. In March 2005 my wife was killed in an automobile accident. It was the unthinkable that dramatically changed my life in an instant. In the weeks and months that followed, I no longer felt the joy and energy I had experienced through my love of teaching at the college. Suddenly losing your best friend and life partner can do that.
In my search to find a path to heal my broken heart, I attended a photography workshop that was being taught by the gifted avian photographer, Scott Borne, on the other side of the state in Gig Harbor, Washington. Scott inspired me to get out and explore the landscapes and beautiful area around me. I came home truly inspired. I would get in my SUV with my faithful golden retriever companion, Ali, and together we'd explore the countryside around the Walla Walla area. I was seeing it as if for the first time through the lens of my camera.
As I journeyed farther north, I discovered the stunning beauty of the Palouse region of eastern Washington. These jaunts were extremely meaningful for me as I dealt with my grief. It seemed as if the beauty of the rolling hills and fields brought a special kind of healing to my soul. I fell in love with the experience of traveling the back roads and photographing the wonderful landscapes and barns that I would encounter. I met many amazing people rich with stories that further brought the Palouse to life for me. I had found a new calling – and I was hooked on photography.
I resigned from my teaching position, met and married a wonderfully spirited woman who wholly supported my new found passion, and started what has become a very successful photography business. My passion for the Palouse and eastern Washington has never dwindled as I share the unique wonders of that area with others through my photographs, presentations and lectures. To visit there is like stepping back in time as many of the people have lived in that area for generations. The history as well the beauty of the area continues to inspire me in my life journey.
I hope my photographs of this area send the message of my deep love and passion that I feel for the Palouse – because I am forever changed by it and am forever grateful.
Gary Hamburgh | The Palouse Guy